Come to Church for Christmas
Sunday 8th December: After the service we will be singing Christmas Carols around the Parish for those unable to attend church
Sunday December 15th: Blue Sunday – when we remember those not with us this Christmas
Sunday December 22nd: Carol Service
Tuesday December 24th: Our Christmas Eve Family Communion at 7pm followed by supper
Wednesday December 25th, Christmas Day: No service on at St. Philip and All Saints.
Anglican Communion Services in Timaru for Christmas Day will be held at
St. John's, Wai-iti Road
St. Mary's, Church Street
Sunday December 29th: No service at St. Philip's & All Saints
Sunday January 26th 2020: Archdeaconry Service at Geraldine
Merry Christmas & Ngā mihi o te Kirihimete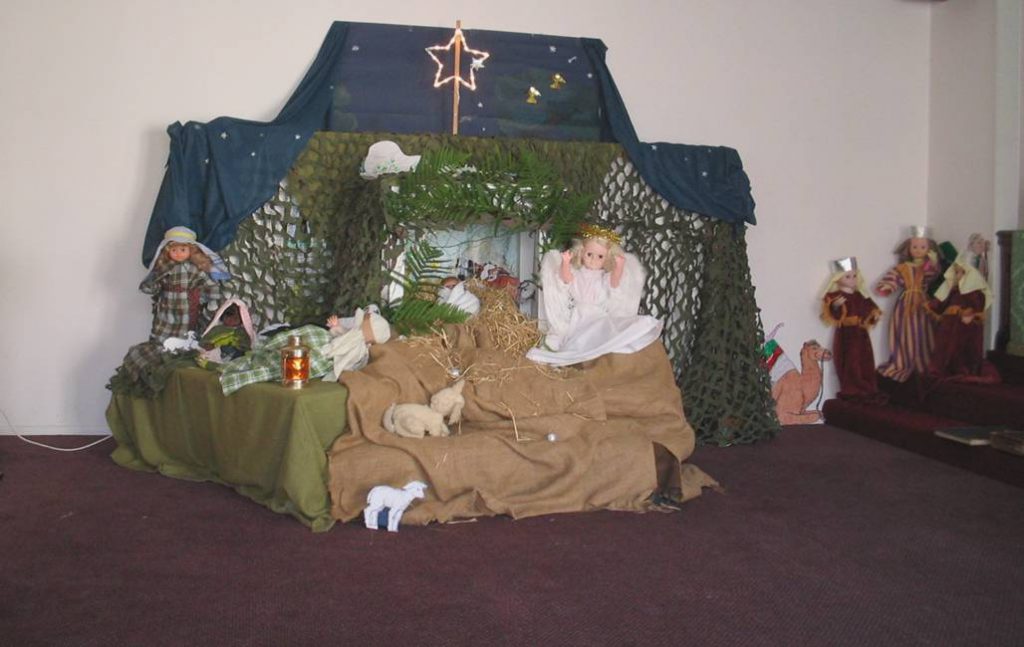 Most of us know something of the Christmas story – a baby, a stable, animals, wise men, shepherds. But it often seems far removed from our lives here and now. What is the point? It's a great story but does it mean anything for us here now? The answer is YES!
"The birth of Jesus is a birth with a message. It takes the entire Bible to bring the complete message, but this birth is the core of it: In Jesus, God is here to give us life, real life." (from the Message of Christmas – E. Peterson)
Ngā mihi mō te Kirihimete